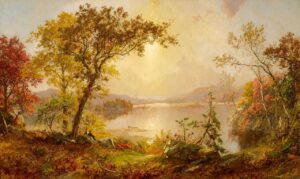 The Christian faith and positive thinking truly go hand-in-hand. Christians are meant to be happy, confident, unafraid and filled with hope and possibility. The key for Christians is to remember this and to feel positive every day.

Positive thinking has the power to change our lives in the most wonderful ways and for Christians, that means understanding the differences between traditional "positive thinking" and true faith. Anyone can be a positive thinker — a person of the Jewish faith, the Hindu faith and even atheists. There are also some people who perceive positive thinking to be some sort of mystical magic force, which of course, it is not. Positive thinking is about rejecting negativity and instead, having a mind-set that is centered on hope and  always looking for the brighter side of life.
"Positive thinking means approaching life's challenges with a positive outlook. It doesn't mean seeing the world through rose-colored lenses by ignoring or glossing over the negative aspects of life.
Positive thinking does not necessarily mean avoiding difficult situations. Instead, positive thinking means making the most of potential obstacles, trying to see the best in other people, and viewing yourself and your abilities in a positive light." – Kendra Cherry, Very Well Mind
For Christians, positive thinking is something different, yet in some ways, it's the same — confusing, I know. The main differences is that Christians should not put their faith into anything "new age" or something that is a cosmic power unrelated to God. Christians should be happy, brave and positive, but for the sole reason that God is the source and reason for this joy and way of living. Understanding the difference can seem a bit confusing, but its' really not when one looks carefully into it. Traditional positive thinking, in which one can attract good things by thinking positively and envisioning those good things is more along the lines of what some call "New Thought." This approach to positivity is fine for a non-Christian, but for a Christian, our source of joy and happiness comes from God and through faith.

Christians should remain positive and optimistic because Jesus teaches us that in faith and through the grace of God, we have nothing to fear. The Gospel of Luke is just one passage that Christians should read to better understand this:
The Gospel of Luke
Do Not Worry
Then Jesus said to his disciples: "Therefore I tell you, do not worry about your life, what you will eat; or about your body, what you will wear. For life is more than food, and the body more than clothes. Consider the ravens: They do not sow or reap, they have no storeroom or barn; yet God feeds them. And how much more valuable you are than birds! Who of you by worrying can add a single hour to your life? Since you cannot do this very little thing, why do you worry about the rest?
"Consider how the wild flowers grow. They do not labor or spin. Yet I tell you, not even Solomon in all his splendor was dressed like one of these. If that is how God clothes the grass of the field, which is here today, and tomorrow is thrown into the fire, how much more will he clothe you—you of little faith! And do not set your heart on what you will eat or drink; do not worry about it. For the pagan world runs after all such things, and your Father knows that you need them. But seek his kingdom, and these things will be given to you as well. – Luke 12: 22-31
What this passage tells us is that Christians should not be worried or stressed. We are meant to celebrate our faith and we will find joy and peace in that faith. So while we should think positively and its okay to use some positive psychology to help us, we can't lose sight of the fact that the sources of all joy and positivity, is God.
"Do not be conformed to this world, but be transformed by the renewal of your mind, that by testing you may discern what is the will of God, what is good and acceptable and perfect." – Romans 12:2
"See to it that no one takes you captive by philosophy and empty deceit, according to human tradition, according to the elemental spirits of the world, and not according to Christ."  – Colossians 2:8
"A joyful heart is good medicine, but a crushed spirit dries up the bones." – Proverbs 17:22 
"Anxiety weighs down the heart of a man, but a good word cheers it up." – Proverbs 12:25 
We all have moments when we struggle with being upbeat and optimistic, so Christians should take refuge in the love and protection God promises us. Through prayer and faith, we can maintain positivity, feel joyful and take comfort knowing we have nothing to fear.
"Now may the God of hope fill you with all joy and peace in believing, that you may abound in hope by the power of the Holy Spirit." – Romans 15:13