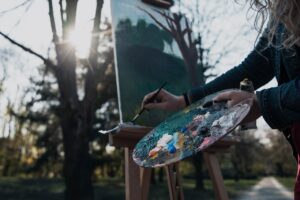 Motivation and inspiration aren't always easy to come by and some days, it seems almost impossible — Monday's come to mind. But no matter how difficult it may sometimes be to get motivated and inspired, its almost always possible.
Some of the most accomplished people and the greatest minds have struggled with self-motivation and inspiration, but ultimately, they persevered and managed to keep moving forward. Our latest quote collection will hopefully give you reason to feel inspired:
"Ability is what you're capable of doing. Motivation determines what you do. Attitude determines how well you do it." — Lou Holtz
"Experience is a hard teacher because she gives the test first, the lesson afterwards." ― Vernon Sanders Law
"To know how much there is to know is the beginning of learning to live." — Dorothy West
"If your dreams don't scare you, they are too small." — Richard Branson
"Believe you can and you're halfway there." — Theodore Roosevelt
"Quality means doing it right when no one is looking." — Henry Ford
"What we fear doing most is usually what we most need to do." — Ralph Waldo Emerson
"Progress is impossible without change, and those who cannot change their minds cannot change anything." — George Bernard Shaw
"You were born to win, but to be a winner you must plan to win, prepare to win, and expect to win." — Zig Ziglar
"Success is a journey not a destination." — Ben Sweetland
"Success is to wake up each morning and consciously decide that today will be the best day of your life." — Ken Poirot
"Change your thoughts and you change your world." — Norman Vincent Peale
"Build your own dreams, or someone else will hire you to build theirs." — Farrah Gray
"If you want something you have never had, you must be willing to do something you have never done." — Thomas Jefferson
"Never give up on a dream just because of the time it will take to accomplish it. The time will pass anyway." — Earl Nightingale
"If you don't make the time to work on creating the life you want, you're eventually going to be forced to spend a lot of time dealing with a life you don't want." — Kevin Ngo
"When someone tells me "no," it doesn't mean I can't do it, it simply means I can't do it with them." — Karen E. Quinones Miller
"Hard work beats talent when talent doesn't work hard." — Tim Notke
"If you are depressed you are living in the past. If you are anxious you are living in the future. If you are at peace you are living in the present." — Lao Tzu
"Those who have the ability to be grateful are the ones who have the ability to achieve greatness." — Steve Maraboli
So, which one(s) most inspired and motivated you to fulfill your life goals and dreams?