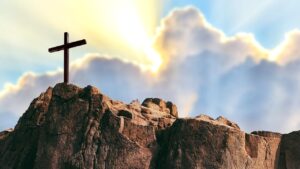 I used to always seek out role models to look up to and emulate. I would see or read about a person who did or said something great or profound and I would learn as much as I could about them.
I guess one could call it "hero worship" and to be frank, who among us hasn't held a sports figure, actor or notable author up as our ideal role model — that person who never seems to put a foot wrong and who effortlessly does and says awe inspiring things. Its perfectly normal for us to want a role model and its especially healthy for children to have good, kind and generous people to look up to.
But…
However, as with all things these days, there is no shortage of published opinions from those who say that it's not a good thing to have a role model. So, who do we listen to?
On the pro role model front, "experts" seem to agree that having a role model, particularly when young, gives us important life lessons and that positive role models, positive being the key word, influences their/our actions because we imitate them and aspire to live by their favorable code of ethics.
On the con side however, some believe that having role models limits development, because the role model has a different set of life experiences, living environments, background, family, etc. The primary con supposedly being that we, particularly children, having a different environment and background, may thus not overcome an obstacle or attain the same level of achievement as the person we look up to, which can lead to a feeling of failure.
To be frank, the cons are a bit hazy and the pros for having a role model seem to be much stronger, but with some very important caveats: the person we look up to, must in fact, be strong, kind, good, helpful and true. Meaning, the role model has to be the real deal. The question then becomes, can any person really be so good and true that we can have them as our life role model? Can an actor or sports hero really be a good role model? Can a politician?
Never Settle for Second Best
We often hear people ask "what would Jesus do?" and this is a reasonable question — after all, who better to emulate, than the Son of God? As we observe Palm Sunday, its the perfect time to reflect on following in the footsteps of Jesus and to think about our relationship with our Savior. Are we living the way Jesus taught us to live? Are we kind and caring, do we help our neighbor and love them as we do our self?
As Jesus entered Jerusalem riding a Donkey on Palm Sunday, large crowds gathered to greet Him and lay palm branches and even their cloaks across the road to honor and praise Him. The large crowd shouted, "Hosanna to the Son of David! Blessed is he who comes in the name of the Lord! Hosanna in the highest heaven!"
Palm Sunday is a reminder of the perfect and selfless love that Jesus Christ showed us by laying down His life for us. Today, all Christians should reflect and honestly ask themselves if they are pleasing Christ and honoring His incredible sacrifice by living as He taught us to. We should always ask "what would Jesus do?" but also, we must always ask "what does Jesus want me to do?" Our role model shouldn't be the dishonest politician, the famous actor or the over-paid sports hero — as Christians, our role model should always be the best:  Jesus Christ, our Lord and Savior! There is none better than Christ and it is He we must emulate and learn from.
Palm Sunday is the perfect time to get closer to Jesus — to read his words and let them really sink in. Jesus is living and active — He is not just someone in the Bible or that you've seen in a movie. Jesus was and, is and as a role model, no one can have any better than Jesus Christ. Show your love for Him by following in his footsteps in life and being the kind of person He wants us to be.

These Bible passages are a good reminder of why Christians should live the way Christ taught:
When Jesus spoke again to the people, he said, "I am the light of the world. Whoever follows me will never walk in darkness, but will have the light of life." – John 8:12

You don't have His word living in you, because you don't believe the One He sent. You study the Scriptures because you think you have eternal life in them, yet they testify about Me. And you are not willing to come to Me so that you may have life."   – John 5:39-40
"I have not come to condemn the world, but to save it." – John 3:17
"Neither do I condemn you. Go and sin no more."– John 8:11
"Love is patient and kind; love does not envy or boast; it is not arrogant or rude. It does not insist on its own way; it is not irritable or resentful; it does not rejoice at wrongdoing, but rejoices with the truth. Love bears all things, believes all things, hopes all things, endures all things." – 1 Corinthians 13:4-7
"For you were called to freedom, brothers. Only do not use your freedom as an opportunity for the flesh, but through love serve one another." – Galatians 5:13
"And let us not grow weary of doing good, for in due season we will reap, if we do not give up. So then, as we have opportunity, let us do good to everyone, and especially to those who are of the household of faith." – Galatians 6:9-10
"Be kind to one another, tenderhearted, forgiving one another, as God in Christ forgave you." – Ephesians 4:32